Optimise 2018: Wrap Up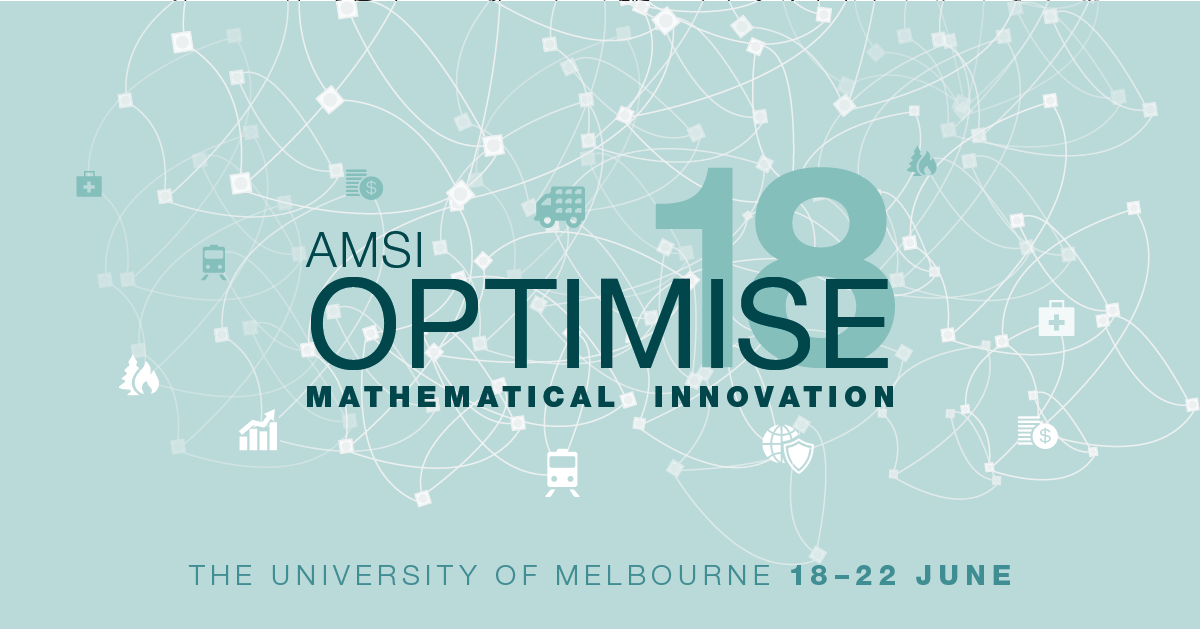 Optimisation is an increasingly crucial field for industry to drive growth and profitability. AMSI Optimise, the Australian Mathematical Sciences Institute's (AMSI) newest flagship networking and research training event, was launched in 2017 to strengthen mathematical optimisation research collaboration and its applications across industry.
In 2018, AMSI Optimise was hosted by The University of Melbourne School of Mathematics and Statistics with additional support from the Australian Research Council Centre of Excellence for Mathematical and Statistical Frontiers (ACEMS) from 18-22 June.
95 participants from industry, academia and students from across Australia attended the five day event which consisted of a three day industry-focused conference followed by a two day research workshop.
The diverse program included international guest speakers, expert and end-user talks, tutorials, collaboration showcases and industry challenge events and well as the following networking events;
Opening Business Breakfast
AMSI Optimise kicked off with the Opening Business Breakfast on Monday morning at University House. Attendees heard from
Dr Alysson Costa, AMSI Optimise 2018 Event Director, The University of Melbourne
Professor Kate Smith-Miles, The University of Melbourne
Professor Peter Taylor, ACEMS
Professor Geoff Prince, AMSI
Joe Forbes, Biarri Co-Founder
Women in Optimisation Panel
A panel made up of three generations of women in optimisation was held on the middle day of the conference. The panel line up consisted of
Chair: Professor Kate Smith-Miles, The University of Melbourne
Associate Professor Maria Antónia Carravilla, Universidade do Porto, Portugal
Associate Professor Marie-Ève Rancourt, HEC Montréal, Canada
Maths pioneer Alison Harcourt, co-author of the seminal 1960s optimisation paper An Automatic Method of Solving Discrete Programming Problems
Networking Drinks
To cap off the three-day conference, and as a welcome to the academic workshop part of the event, an evening networking event was held on Wednesday.
AMSI Optimise is jointly funded by the Department of Education and Training and the Australian Mathematical Sciences Institute with support from The University of Melbourne, ACEMS, Biarri, APR.Intern and the BHP Billiton Foundation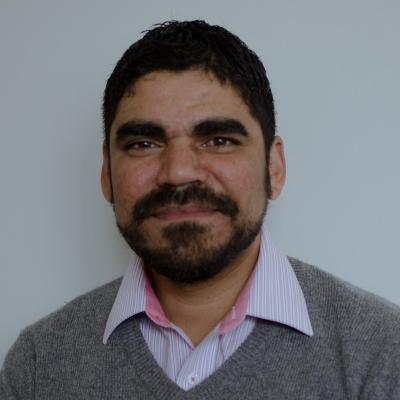 "As the event starts to consolidate itself in the Australian calendar, our expectation is that AMSI Optimise will continue to provide a meeting venue for the national optimisation community."
Dr Alysson M. Costa
AMSI Optimise 2018 Director
The University of Melbourne
THEMES
DAY 1: Optimisation under risk
Decisions Making Under Uncertainty
Finance and Risk Management
International guest speaker: Professor Emeritus R. Tyrrell Rockafellar, University of Washington, USA
DAY 2: Disaster management
Humanitarian Applications
Emergency Management and Public Safety
International guest speakers: Associate Professor Marie-Ève Rancourt, HEC Montréal, Canada and Associate Professor Maria Antónia Carravilla, Universidade do Porto, Portugal
DAY 3: Optimisation Practice
Optimisation Applications
Women in Optimisation
International guest speaker: Associate Professor Maria Antónia Carravilla, Universidade do Porto, Portugal
DAYS 4 & 5: Research workshop
Optimisation Under Uncertainty
Continuous Optimisation
Healthcare Applications
Transportation and Logistics
Disaster Management
Continuous Optimisation
Optimisation Applications
International guest speaker: Associate Professor Marie-Ève Rancourt, HEC Montréal, Canada