VENUE
AMSI Optimise 2018 will be held at the The University of Melbourne, Parkville Campus.
The main conference will be held in:
The Melbourne School of Design
Lecture Theatre B117
Masson Road
The University of Melbourne, Parkville 3010
The Opening Business Breakfast will be held at:
University House at The Woodward
Level 10, Melbourne Law School
185 Pelham St, Carlton 3053
TRAVEL
Tram
Stop 1 – Melbourne University/Swantson Street (Carlton) is only a short 4 minute walk from the Melbourne School of Design. This stop services tram numbers 1, 3, 5, 6, 16, 64, 67, 72.
Train
All Swanston Street trams stop at Melbourne Central Station and Flinders Street Station, which provides links to the outer suburbs of Melbourne and regional Victoria.
For more information about travelling to the University of Melbourne by public transport and to plan your journey please visit ptv.vic.gov.au
Car
Public paid parking is available at three locations within the Parkville Campus. For more information visit about.unimelb.edu.au/news-resources/campus-services-and-facilities/transport-and-parking
A number of other public pay car parks are also available within walking distance of the campus.
ACCOMMODATION
There are a number of accommodation options within walking distance to the University of Melbourne including;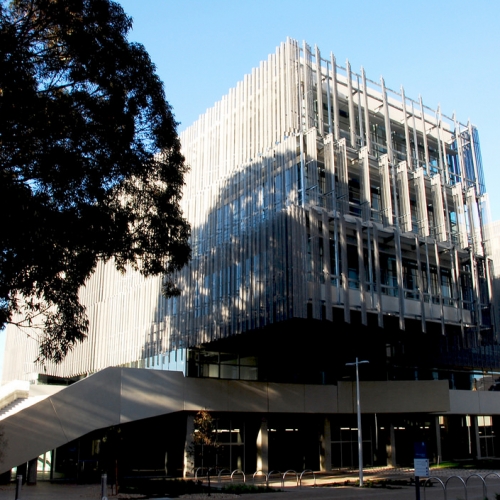 MAP